Oliver Janich razkriva manipulacijo z lažnim corona virusom.
14 maja 2020 bo v Nemčiji uvedena diktatura in zatem bo najverjetneje sledil napad z biološkim orožjem.
Nanaša se na dan (14.05.2020), ko bo nemški Bundestag (parlament) glasoval o t.i. zakonu za "zaščito prebivalstva". ki bo med drugim vseboval prisilno vakcinacijo in kdorkoli se bo upiral bo izgubil vse civilne pravice !
COVID19 ne more biti biološko orožje iz laboratorija v Wuhanu, ZD ali kje drugje. Če bi virusi resnično obstajali in bi covid19 bil resnično orožje, potem bi situacija bila veliko resnejša. Tako pa resnici vidimo isto kar se dogaja vsako leto z običajno gripo ! Torej mora biti ozadje goljufije COVID19 nekaj drugega !
Prejšnja pandemija, ki jo je razglasila svetovna zdravstvena organizacija (WHO) je tudi imela namen cepljenja svetovne razsežnosti vendar brez uspeha.. Med svinjsko gripo naprimer, je nemška vlada naročila milijone doz cepiva. Farmacevtska industrija je ogromno zaslužila a ljudje se niso marali cepiti! Milijoni davkoplačevalskega denarja so šli v nič.
Trenutna COVID19 PLAN-DEMIJA je nameščena zato, da lahko vlade vseh držav sveta sprejemajo zakone za prisilno cepljenje.
Naslednja faza bo masovno cepljenje. Cepiva bodo vsebovala biološko orožje !
Veliko ljudi bo umrlo, Za smrti ne bodo krivili cepiva ampak si bodo za krivca omislili novo obliko namišljenega "biološkega terorizma", ki bo postal vzrok, da bodo države sprejele stoletni načrt novega svetovnega reda (NWO) in njihov plan bo končno uresničen.
Zanimivo je dejstvo, da je Janich lansko leto v Event201 napovedal trenutno pandemijo. Očitno mora poznati ozadje,
I would like to share a theory with you, presented by the German libertarian and truther (a rare combination) Oliver Janich in his latest video on Telegram. He did
not
upload it to Jewtube because it contains vaccination criticism, which is not allowed on this platform and could lead to a strike. So I can only give you the link to his Telegram channel:
https://t.me/oliverjanich
The titel is "Am 14.5. wird die Diktatur in Deutschland errichtet: Biowaffenangriff folgt höchstwahrscheinlich" (On 5/14 the dictatorship will be established: bio weapon assault will probably follow).
Maybe you can find a mirrored version of the video on Jewtube. There's a censored 14 min. version with part 1, the full video has 45 min.
He's referring to 5/14, because on that day the German Bundestag (parliament) will vote on a law for "the protection of the population" that will - among other things - include forced vaccination, and everybody who will resist this force will be taken away all civil rights.
The video is only available in German, so I will sum it up for you:
Covid-19 cannot be a bio weapon from a lab in China, the U.S. or elsewhere. If viruses really existed and Covid-19 was a weapon, than it would have been much more serious and not what we see every year: symptoms of the flu in the winter with no increase of lethality. So the reason behind Covid-19 must be something else.
Former pandemics/epidemics, proclaimed by the WHO, already had their purpose in establishing worldwide vaccination, but this failed. For example, during the "swine flu", the German government ordered millions of vaccine doses, the pharmaceutical industry made a lot of money, but nobody wanted to get a shot. Millions of taxpayer's money was wasted (btw, it would have been a waste even if millions of people would have gotten the shot).
The current Covid-19 "pandemic" has its purpose in making governments all over the world to pass laws for forced vaccination.
The next phase will be mass vaccination. The vaccine will contain a biological weapon.
Many people will die. This will not be declared as a result of the vaccination, but as a new kind of "biological terrorism".
This new "biological terrorism" will cause governments all over the world to accept a world government, and the hundrets of years old plan to establish the New World Order will finally be fulfilled.
At least this is the plan. Janich is hopeful that it will not happen. Especially in the USA with its armed and freedom loving citizens it would be impossible without starting a revolution.
I think this theory makes a lot of sense. In the beginning of the video we see an excerpt of an interview with Bill Gates, who says that the current measures taken against Covid-19 are those that would also be taken against a "bio terrorist attac".
Is he foretelling the future? Why would he know about an upcoming "bio terrorist attac"? Because he's the one who will implement it with his poisonous vaccines! Remember: In the "Event 201" last year he also foretold the current "pandemic"!
The future will tell us if Janich was right.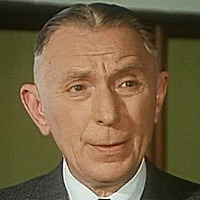 Libertarian
Posts

:
34
Points

:
289
Reputation

:
13
Join date

:
2019-09-12
Location

:
Asylum (once called "Germany")