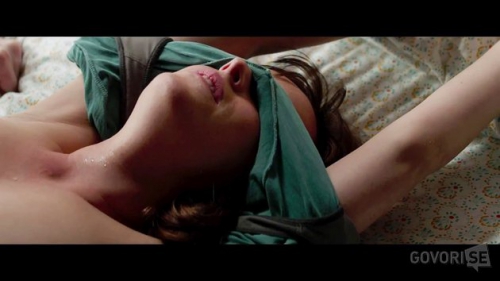 Britanski časnik Independent je zbral zanimive izjave znanih igralcev, ki so odkrito spregovorili o tem, zanje včasih travmatičnem delu njihovega posla.
Naj jih naštejemo le nekaj:
Triintridesetletna

Natalie Dormer

, ki se v seriji Igra prestolov pogosto slači, pravi, da ji to početje nikoli ni bilo v užitek. "Koreografija scen seksa je povsem neseksi in ni niti najmanj glamurozna," je izjavila za revijo Women's Health in dodala: "Najpomembnejši so koti kamere, zato moraš določen trenutek velikokrat ponoviti. Tempiranje in tehnika sta vse."
"Dobesedno se lahko zapleteš v rjuhe, potem pa se obrneš proti kolegu in se vprašaš, kaj za vraga počneš. 'Draga mama, danes sem imela v službi ob lice stisnjeno mošnjo tega in tega.' Če dobro pomisliš, je na neki način to neetično," je zaplete ob snemanju erotičnih scen duhovito opisala

Kate Winslet

.
"Snemanje scen seksa ni niti čustvena niti prijetna izkušnja. Zelo je vroče, a ne na razgret, seksualen način. Le preznojen si in ni ti pretirano prijetno. Meni so poleg tega še zvezali roke in noge, čez oči sem imela prevezo in udarjali so me s tistim bizarnim orodjem. Bilo je čustveno izčrpavajoče," je o snemanju filma Petdeset odtenkov sive povedala glavna zvezdnica

Dakota Johnson

.
"Vedno je neprijetno, če moraš sleči hlače pred ekipo in drugimi igralci. Med snemanjem scene je v redu, ne občutiš nelagodja, takoj po rezu, ko tam stojiš v spodnjem perilu, pa vse skupaj postane čudno in neprijetno," je razkril postavni Avstralec

Liam Hemsworth

.
Preberite več na Cosmopolitan.si