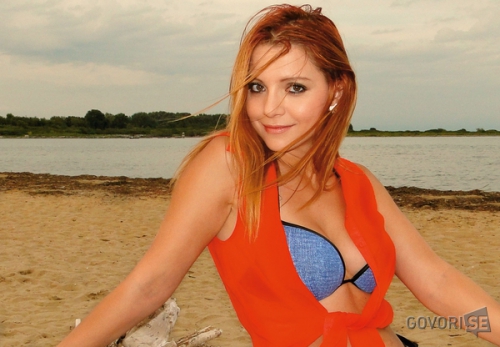 Tanja Žagar je ena izmed najbolj priljubljenih slovenskih pevk, ki številne še vedno bega s svojim partnerskim statusom, ugibanja javnosti pa je še podžgala z govorom ob prejetju glasbene nagrade, ko je prav potihoma napeljala na temo načrtovanja družine. Od takrat je sicer minilo že kar nekaj mesecev, Tanjin trebušček pa je ostal napet kot struna, mi pa smo s simpatično rdečelasko poklepetali o njenih načrtih za prihodnost, razmišljanjih o družini in seveda o njenem partnerskem stanu.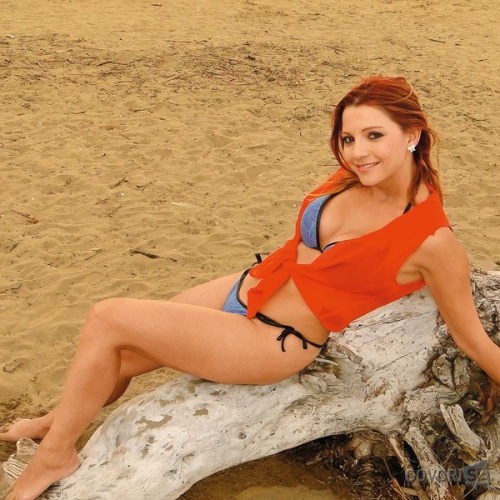 Pred kratkim ste dopolnili 33 let. Verjamem, da so vas številni o tem že spraševali, pa vendar – ali so želje po družini z leti vse večje?
Lani sem zelo veliko prepevala o številki 3, no, zdaj pa imam kar dve. (smeh) In ne le zdaj, po tridesetem, o želji po družini so me že prej velikokrat spraševali. Pa ne le spraševali! Že pred približno desetimi leti so v enem izmed najbolj branih časopisov ugotovili, da se razlog za mojo dobro voljo skriva v mojem nosečniškem trebuščku. A ta kar ni in ni hotel zrasti. (smeh) Seveda je moja velika želja, da bi si ustvarila družino, in tega nikoli nisem skrivala, nikoli pa ne govorim o tem, kdaj se mi bo ta želja uresničila, saj tega še sama ne vem. Vsekakor pa želja ni manjša, kot je bila!
Koliko pa na vas vplivajo vsa ta spraševanja in pritiski javnosti, ki so se po tej izjavi vsuli na vas? Rekli ste tudi, da vas že učenci sprašujejo o tem, kajne?
Res me moji učenci večkrat vprašajo, ali že imam otroke. Ko pa je v lanskem šolskem letu šestletnega Jakoba zanimalo isto in sem mu povedala, da otrok še nimam, je za trenutek počakal, malce premislil in me nato vprašal še: "Kaj pa vnuke?" (smeh). Vprašanje na temo družine in otrok me prav nič ne moti in tega nikakor ne doživljam kot napad ali pritisk. Večkrat pa razmišljam, da je lahko za nekoga, ki ima morda kakšne težave ali pa žal ne more imeti otrok, ponavljanje tega vprašanja zelo boleče. Zato tudi sama s to temo nikoli ne drezam v ljudi, ki so v teh letih, ko bi že lahko imeli družino. Pravzaprav se mi besede in spodbude drugih ljudi o tem, kako je za nekoga že pravi čas za družino, zdijo nepotrebne in neprimerne, saj vsak sam zase najbolje ve, kdaj je pravi čas.
Kaj pa doma, ali tudi velikokrat dobite isto vprašanje, kdaj bo?
Imam zlate starše, za katere vem, da bodo neizmerno srečni, ko bom sporočila najbolj veselo novico, a me s tem vprašanjem nikoli niso obremenjevali. Mama sicer večkrat namigne kaj na to temo, ampak bolj v smislu, da mi pove, da komaj čaka, da bo babica. Oče pa je že trikrat dedek, tako da to izkušnjo že ima, a se je vseeno tudi že kdaj pošalil, da to pa naj le pazim, da ne bo prej pradedek kot še enkrat dedek. (smeh) Skratka, nikoli nisem poslušala izjav, kot so: Kaj še čakaš ... Leta tečejo ... Zdaj bi pa že bil čas ... Poglej svoje vrstnike, ki pa že imajo po tri otroke. Morda bi bilo drugače, če si otrok ne bi želela, a ker mama in oče vesta, kako zelo si jih želim, sta pač 'na čakanju' in v veselem pričakovanju!