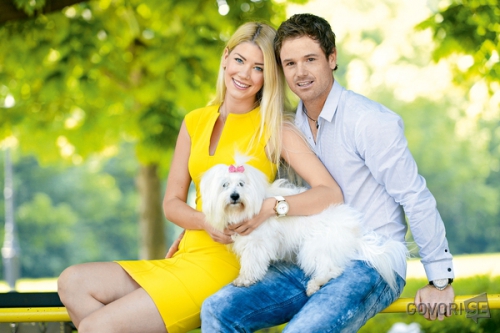 "Z Blažem se trudiva, da bi vsaj skupni čas preživela čim bolj kvalitetno, ne samo da sva fizično drug ob drugem, ampak da čim bolj aktivno nadoknadiva vse tiste dneve, ko sva vsak na svojem koncu sveta," nam je zaupala aktualna miss Gaming Lara Koren o svoji ljubezni, tenisaču Blažu Kavčiču.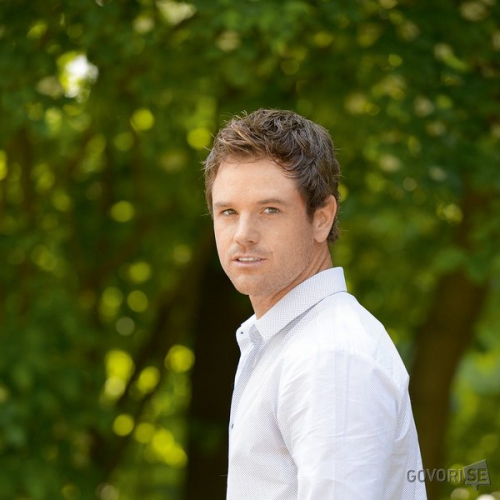 Lara pa se tudi že pripravlja na veliko mednarodno tekmovanje, ki bo potekalo v Limi. Lepotica je nenehno na poti in ob vsem delu, ki ga ima, najde čas še za zavržene hišne ljubljenčke. Lara se namreč zelo zavzema za zavržene in mučene živali. Prav v ta namen pomaga soorganizirati dogodek Nori na kosmatince, ki bo 7. junija v Mostecu.
Story: Kaj vas trenutno čaka v okviru izbora Miss Gaming?
V sklopu projekta Miss Gaming se 8. junija odpravljam v Peru, natančneje v Limo, kjer bom zastopala našo državo na mednarodnem tekmovanju za naziv miss Gaming International. Potovanja se že zelo veselim, saj bom znova videla dekleta iz drugih držav, s katerimi sem se ob svojem zadnjem obisku Mehike zelo spoprijateljila, ter spoznala na novo izbrane predstavnice. V Peru se odpravljam prvič, tako da je to še dodaten plus, saj zelo rada potujem in odkrivam neznane kotičke sveta. Trenutno se mi ne uspe prav aktivno ukvarjati s pripravami, saj sva z Blažem ravno odpotovala v Pariz na Roland Garros, pa tudi veliko delam in se ukvarjam z zavodom za pomoč živalim v stiski.
Story: V zadnjem času tudi veliko potujete in skoraj vsak mesec ste v kakšnem drugem mestu. Kam odhajate v kratkem in zakaj?
Trenutno sem v Parizu, kjer bom spremljala Blaža na enem izmed večjih teniških dogodkov, Roland Garrosu, hkrati pa to priložnost izkoristila za oddih in pohajkovanje po svojem najljubšem mestu na svetu, in to z njegovimi starši. Nato pridem domov, da uredim zadeve v službi in izvedemo dogodek Nori na kosmatince. Že naslednji dan pa grem v Peru na svetovni izbor za miss Gaming International, ki bo letos prvič v Limi. Po tem sledi nekaj dni doma, konec junija pa se spet pridružim Blažu, tokrat v Londonu, kjer bo igral na turnirju, ki mi je najbolj pri srcu, Wimbledonu. Tja potujem z Blaževim najboljšim prijateljem, ki je bil super družba že na Davis Cupu, in vsekakor bom izlet izkoristila za raziskovanje Londona, ki me vedno znova navduši, in obisk prijateljic, ki tam živijo. Med drugim Maje Malnar, s katero se nisva videli že od skupnega potovanja v Mehiko. Pa tudi poletje bo pestro, trenutno imam načrte vse od Umaga pa do New Yorka, je pa veliko odvisno od obveznosti v službi, kjer so sicer tako prijazni, da me pogrešijo kakšen dan več, kot je to v navadi.
Story: Spremljate tudi partnerja, zagotovo enega od naših najboljših teniških asov Blaža Kavčiča. Kako vama uspeva zveza na daljavo?
Z Blažem se trudiva, da bi vsaj skupni čas preživela čim bolj kvalitetno, ne samo da sva fizično drug ob drugem, ampak da čim bolj aktivno nadomestiva vse tiste dneve, ko sva vsak na svojem koncu sveta. Verjamem, da vse preveč ljudi prebiva s partnerjem, dejansko pa živijo drug mimo drugega, in ravno zato, ker ceniva vsak trenutek, ga verjetno izkoristiva bolj kot večina. Ne obstaja kraj na svetu, kjer bi se raje zbudila kot v najini postelji, na kateri kraljujeta še maček in pes, občasno pa tudi kakšen začasnik, potem pa se odpravila na najin tradicionalni zajtrk v mesto. Čim več časa poskušava preživeti z najinimi živalmi, saj je psička Tia neizmerno nesrečna, ko naju ni. Recimo, ko opazi, da Blaž pakira, se stisne v njegovo teniško torbo in vsakokrat upa, da jo vzame s sabo. Sicer veliko potujem z njim, kadar pa to ni možno, sva ves čas na zvezi s pomočjo moderne komunikacije, npr. prek Whatsappa ali Skypa. Mislim, da nikoli ne bo prišel dan, da ga ne bom pogrešala, ko bo od zdoma, a je zaradi skupnih trenutkov, ko se vrne, vredno čakati.